Mass Flow Meter
Coriolis Mass Flow Meter
---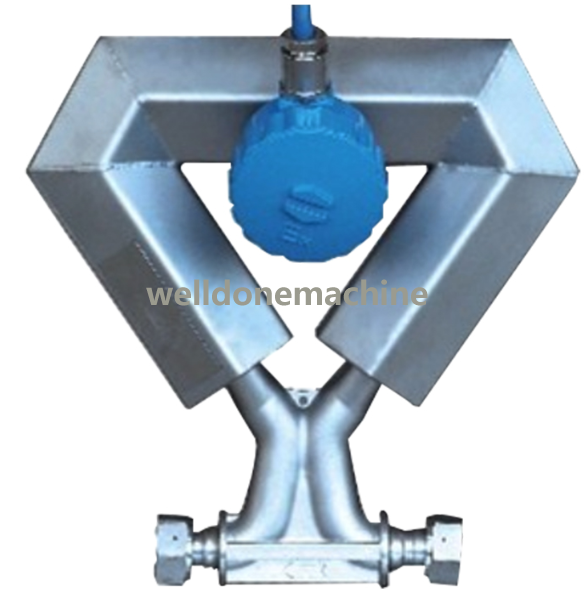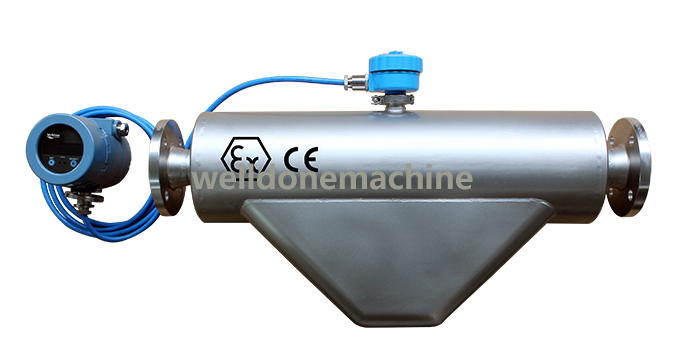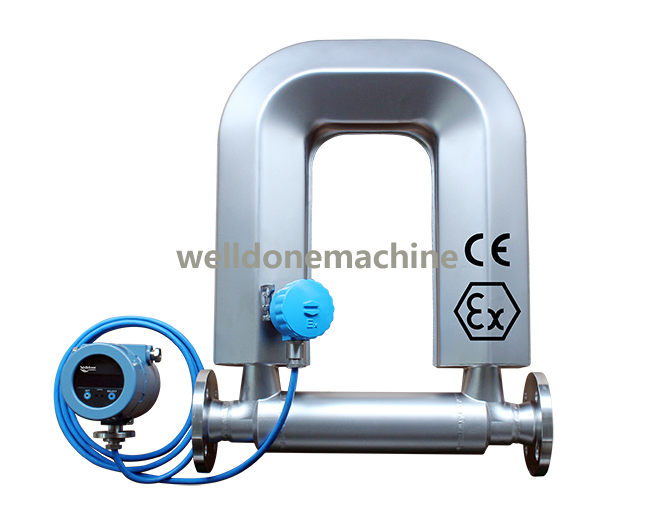 Mass Flow Meter
Mass flow meter is a device thatmeasures the mass of a fluid traveling through a tube,in accordance withCoriolis Principle.Coriolis Mass flow meter can directly measure the fluid massflow,and has great influence on the processing and measuring methods in theenergy and chemical industries.Compared with the traditional volumetric flowmeasurement,it has the following advantages:
1. Measurement accuracy is higher than 0.2%
2. Wide application:Besides the common fluid,Massflow meter can measure fluids such as non-Newtonian fluid,All kinds of slurry,Suspensions,Etc.
3. Convenient installation:No specificrequirement of choosing upstream or downstream pipe.
4. High reliability
Main parameters:
Model

Diameter(mm)

Flow range

(kg/h)

Max.working pressure(MPa)

Accuracy grade

Zero stability

(kg/h)

WDCG-06

6

120~1200

4

0.1,0.2

0.04

WDCG-15

15

300~3000

25

0.1,0.2

0.12

WDCNG-15

15

300~3000

25

0.1,0.2

0.19

WDCG-20

20

945~9450

25

0.1,0.2

0.36

WDCG-25

25

1200~12000

4

0.1,0.2

0.62

WDCG-40

40

3000~30000

4

0.1,0.2

1.6

WDCG-50

50

3000~60000

4

0.1,0.2

2.38

WDCG-80

80

75000~150000

4

0.1,0.2

7.05

WDCG-100

100

12000~2400000

4

0.1,0.2

12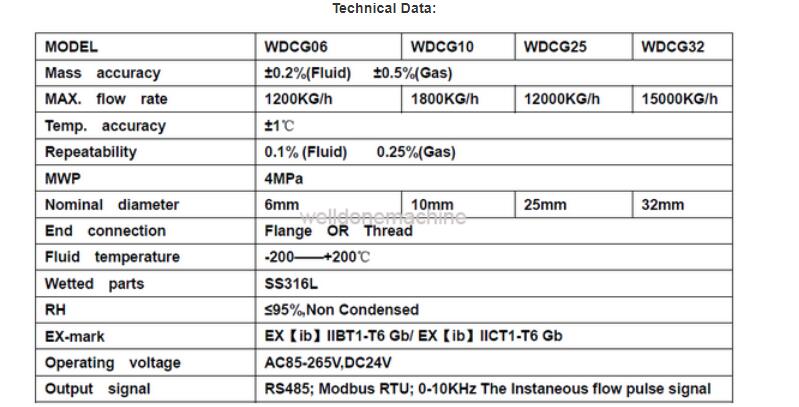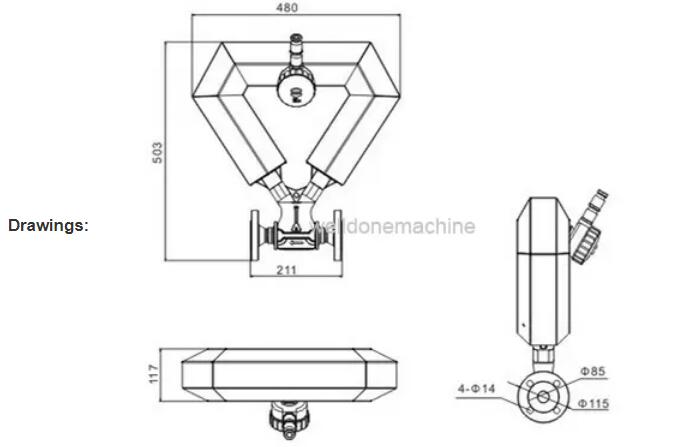 ---